Custom Apparel in Buffalo, WY
Locally-owned and -operated, Embroidery Barn is your one-stop shop for embroidery, screen printing and one-of-a-kind gift shop ideas. We're proud to have served Buffalo, WY and the surrounding area cities and towns since 2008, creating delightful, unique and exciting designs for businesses, organizations and individuals alike.
Embroidery Barn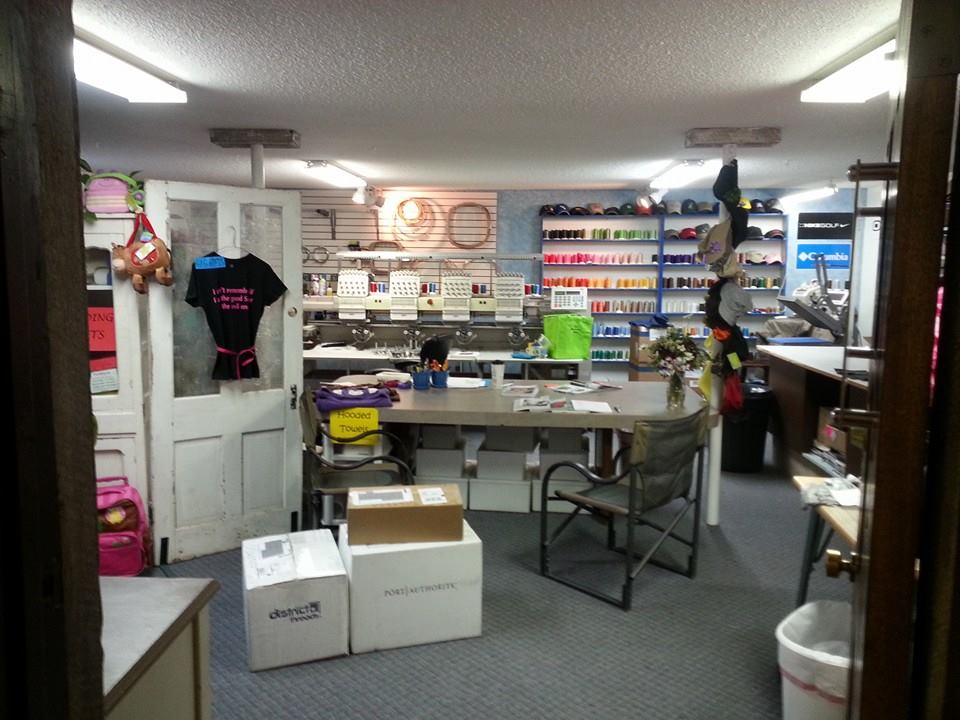 For all of your custom apparel and screen printing needs, Embroidery Barn is here to help! Since 2008 we've been the premier, custom embroidery service in Buffalo, WY, providing a range of embroidery and screen printing services to help you create beautiful, original, custom designs for a range of apparel items. Whether you're looking for uniformly monogrammed shirts for your organization or silkscreened custom t-shirts, Embroidery Barn is ready to serve you. There's no matching the craftsmanship of our work, the skill behind our superior results or the superb pricing we're able to afford our local customers.
The reason so many people and organizations choose Embroidery Barn is simple: we get to know and take care of our customers like family, by providing personable, personalized service and fast turnaround times on all orders! From start to finish and all along the way, we make sure you're getting the custom apparel and products you need, exactly how you imagined them. From employee uniforms and business advertising to custom t-shirts and caps and much more, there's no limit to what we can help you create! Take a look at just a few more reasons we've become the essential partner for embroidery in Buffalo, Kaycee, and Clearmont, WY:
We proudly support our local high schools and universities, including the University of Wyoming and Buffalo, Kaycee and Arvada-Clearmont High Schools.
We've been in business since 2008, and have worked with embroidery for nearly a decade!
Our pricing is highly competitive and we're happy to work within your budget.
We're happy to embroider a full range of apparel items.
We specialize in creating thoughtful, personalized gift shop ideas!
Contact us for Embroidery & More
No matter what your screen printing or embroidery needs may be, trust Embroidery Barn to see them to fruition! Contact our gift shop today and let us bring your ideas and designs to life.
Embroidery Barn is proud to offer embroidery services, screen printing, custom apparel, and more in:
Buffalo, WY
Johnson County, WY
Sheridan County, WY